Kanjonde village is the only community of people living right at the foot of Mount Moco. This makes them the only community reliant on the natural resources provided by the Mount Moco environment, and the only community that has a major impact on the habitats of Mount Moco. We aim to work with the village to conserve Mount Moco's habitats, especially the highly threatened Afromontane forests.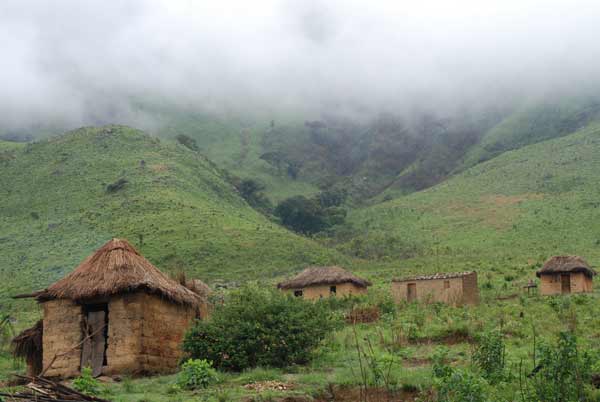 Kanjonde village is located on the north-western side of Mount Moco, about 10 km by track from Ussoque Town, under whose administration it falls. The village is led by a traditional chief or soba, and has about 80 households and 300 inhabitants. A small school with a single teacher leads the children during their first three years of education.
The village has a continuous supply of clean drinking water, from one of the many springs on the mountain.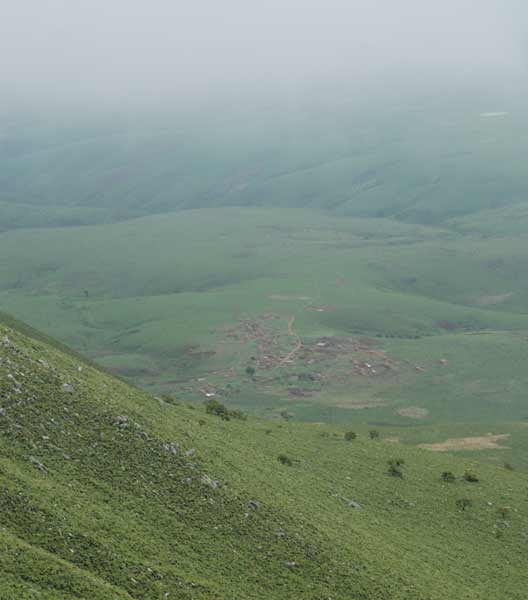 Most people in the village rely on subsistence farming for their livelihoods. They grow crops such as potatoes, beans, cassava and bananas. There is even one small farm with coffee. Farms are located mostly in the more fertile valleys, and continue to encroach on the few remaining patches of Afromontane forest.
The village of Kanjonde has no electricity, which means all cooking is done on fire. Wood collection for cooking is a major threat to the habitats of Mount Moco.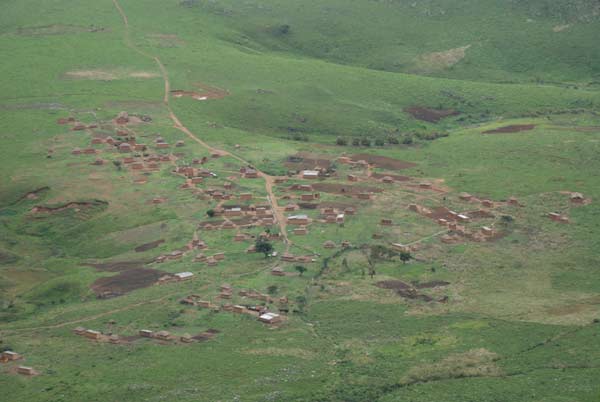 Houses are constructed from locally produced bricks and wood from large forest trees. Wood use for construction is perhaps the major threat to the remaining Afromontane forest at Mount Moco.